The dashboards are important components in WATS and for Continuous Improvement. They help provide a snapshot of the current status, helping to reduce dependency on manual queries. Public dashboards displayed in shared areas also contribute to a shared responsibility of improvement.
From the login page, select Reporting and navigate to the Dashboard icon on the left side of the screen.
To create a new dashboard, select New Dashboard from the menu under Private Dashboards.
The first step is to select the layout of the components you will place on the dashboard. You can use pre-defined layout templates, or use the bottom left option to define your own layout. Press Save then Back when done.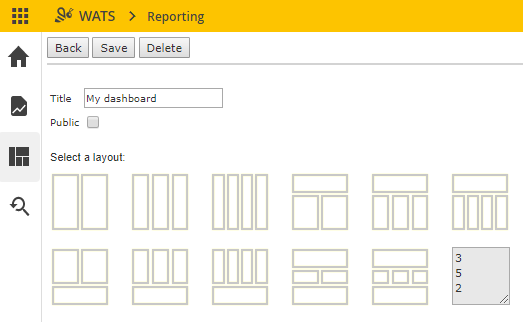 The next step is to place your dashboard components to the layout grid. Press the green plus sign in the upper left to access the list of available components. Make your selection, and use the Add to Section field in the bottom to determine location.
You are now in Edit Mode, and can select Edit Settings for the component you selected.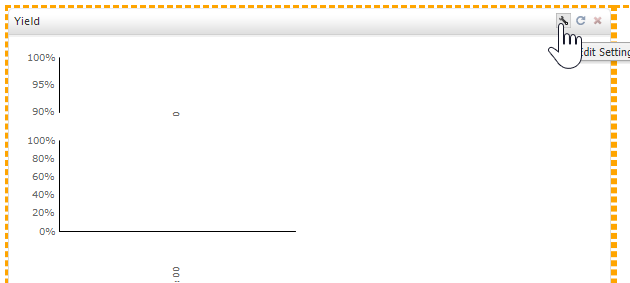 The dashboard components uses filters similar to the reports. A key-difference is that the time range used is always up until present time.
Take note that the size of the individual components is pixel based, meaning they will not dynamically adapt to different screen resolutions or size of browser windows. You can use the Width-Height input, or mouse cursor to adjust the size while in Edit Mode.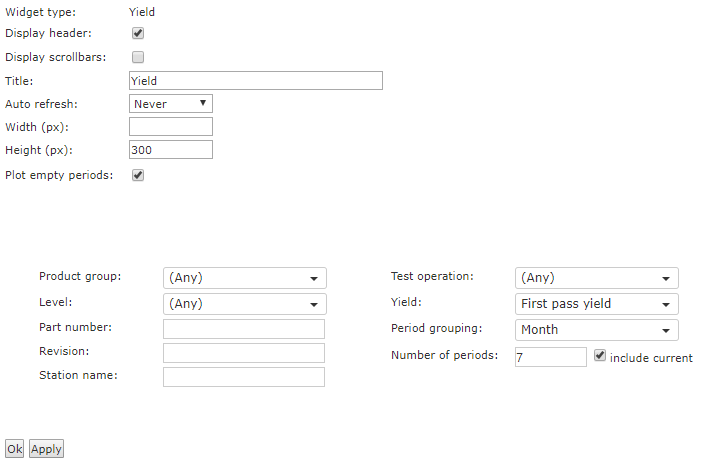 Press OK when done, and Exit Edit Mode when you have completed your dashboard. Use the Default button to set the dashboard as a favorite if desired, this will make it available as your start screen after login. You can also use the Maximize button for shared dashboards deployed to public monitors.
Press Configure to change a dashboard from Private to Shared