If you wish to add additional users to your account, select Control Panel from the login screen or from the menu icon to the upper left of your WATS screen.
Access the Account page from Configure/Settings -> Account (User page for on-premises installations). You can see a list of current users, their user role, and their restriction levels.
You can always see the available user licenses under Total User Levels.
To add additional license to your account, press the Update Account button
To assign an existing license to a new user, press the New User button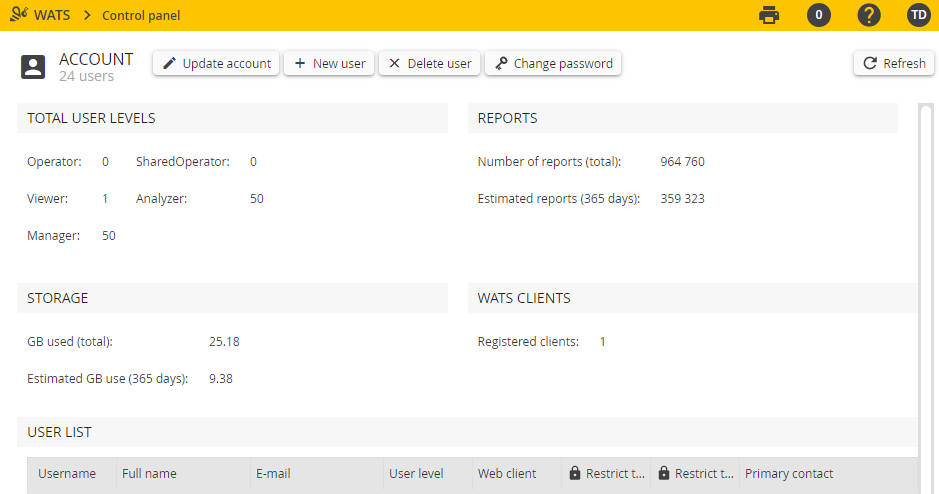 For Operator roles where you have configured a Virtual Level, it is recommended to generate Web Clients for each applicable level and assign the user to the corresponding client. This ensures that Repair and Manual Inspection reports are assigned to the correct origin. See separate article on using Virtual Levels for more information.